CAPS/FSU Load Frequency Control Modeling and Simulation Tool
A set of MATLAB/Simulink files and documentation is provided for performing load frequency control (LFC) studies. The provided MATLAB files and Simulink model are geared toward the use for a specific multi‐area power system but the data structure, model blocks, and functionality can be extended and adapted to other systems and case studies of interest. The tool encompasses a framework for large-scale parametric studies by including features to automate simulating and evaluating scenarios.
This work is licensed under the Creative Commons Attribution-NonCommercial-ShareAlike 4.0 International License.
Frequency oscillations in response to varying generation without and with storage response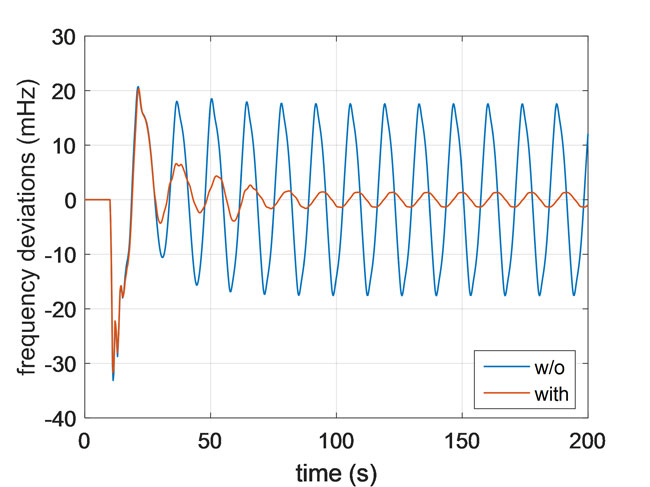 LFC Simulink subsystem block library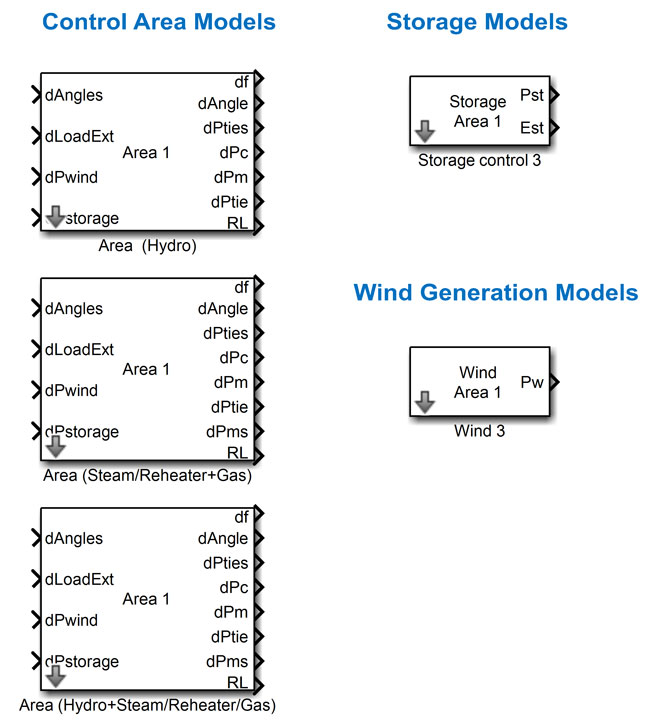 Download Load Frequency Control Tool