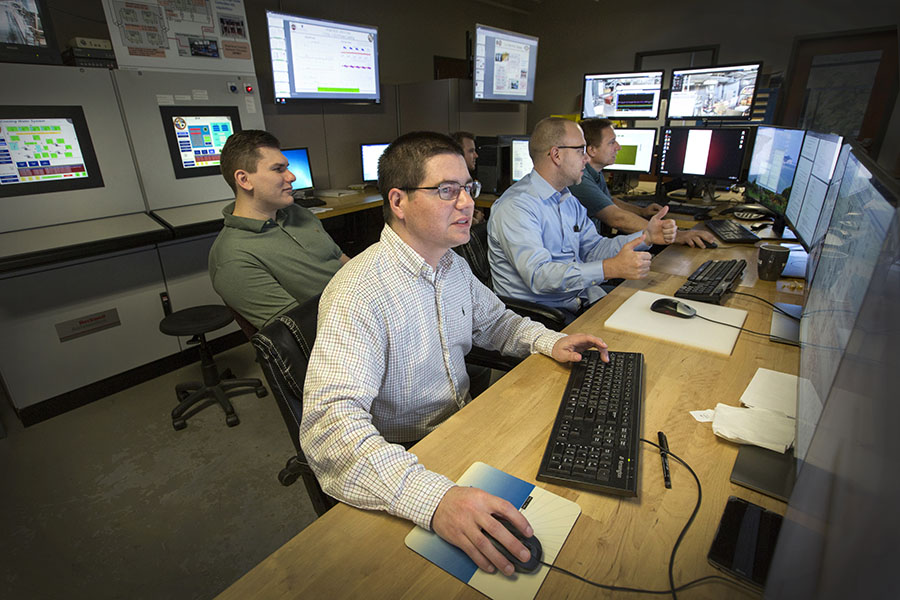 The Center for Advanced Power Systems (CAPS) at Florida State University has received a new $31 million contract from the Naval Sea Systems Command for the research and development associated with shipboard electrical power and energy systems.   
"My team and I are extremely excited about the new contract from NAVSEA," said Michael "Mischa" Steurer, the FSU principal investigator of the contract. "It is a great testament to the quality of our work and the credibility of our team in the community. We have the opportunity to make a tangible impact for the Navy's fleet and the taxpayers as our methods are aimed at lowering risk in the research and development cycles of advanced power and energy technologies necessary to provide ships the capabilities they need in the future."  
As part of the new contract, CAPS researchers and their partners at the University of Wisconsin-Milwaukee, University of South Carolina, University of Alabama, and the University of Texas at Arlington will develop approaches to incorporate advanced modeling and simulation techniques into the Navy's overarching strategy to adopt a comprehensive digital engineering paradigm in the future. 
This work includes further improving a real-time, simulation-based testing and evaluation system and merging it with compatible controller hardware simulation methods. CAPS researchers also will have the support of faculty from the newly established systems engineering program at the FSU Panama City campus (operated through the FAMU-FSU College of Engineering) as they help integrate their work with the Navy's overarching model-based systems framework. 
"This contract is a great show of faith from NAVSEA about the quality of work that CAPS has provided for them in the past and will continue to do so in the future," said CAPS Director Roger McGinnis. "The team here has done a tremendous job in working with the Navy over the past two decades, and we are thrilled to continue that partnership." 
Continue reading this article on FSU's news website