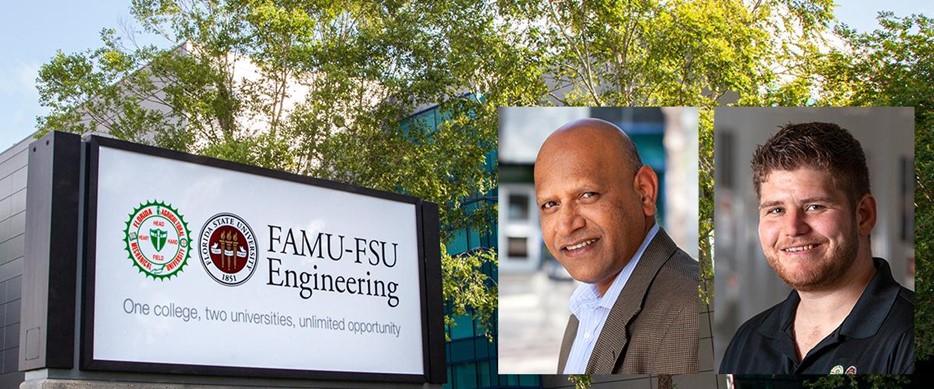 Read the original article at FAMU-FSU College of Engineering website.
At CAPS, researchers like electrical and computer engineering chair Sastry Pamidi, Ph.D. and Peter Cheetham, Ph.D. provide undergraduate students quality research and other experimental learning opportunities with hands-on activities that complement what is taught in the classroom. These opportunities allow students to evolve into professional engineers by enhancing skills in problem-solving, communication and networking, as well as being part of a team.
Pamidi initiated an intensive, high-volume undergraduate research program at CAPS that has seen great success in producing advanced degree-seeking undergraduates. Since 2016 Cheetham has mentored 16 undergraduate researchers as they have conducted research at CAPS. Seven of these students have gone on to be a co-author on international conference or journal publications.